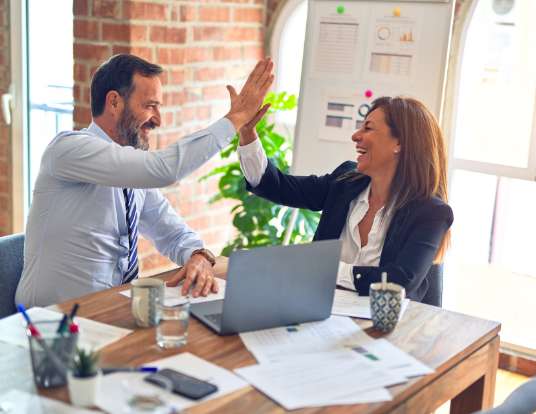 Our mission is to use our innovative spirit and creative talent to develop IT solutions that address critical societal needs. By relentlessly pushing the boundaries of what's possible, we strive to drive meaningful progress, revolutionize tools and systems, and ultimately unlock the full potential of individuals. We are committed to delivering unparalleled experiences that empower people, and we're dedicated to making a positive impact on society every day.
At the heart of our company is a culture of care and support for our people. We believe in equipping and empowering our team to overcome present and future challenges, ensuring that our "family" is future-proof.
Our commitment to operational excellence is reflected in our secure and compliant workflow infrastructure, which was designed to provide a 100% work-from-home setup for our global team members even before the Covid-19 pandemic. This infrastructure ensures that we can continue to deliver exceptional results for our clients without compromising on the safety or security of our team.
We believe in investing in our people's growth and development. That's why we offer a range of job training programs and management opportunities to help each team member thrive, not only today but also in the future. We're committed to supporting our team's long-term success and building a culture of continuous improvement.
Ready to join our Company?